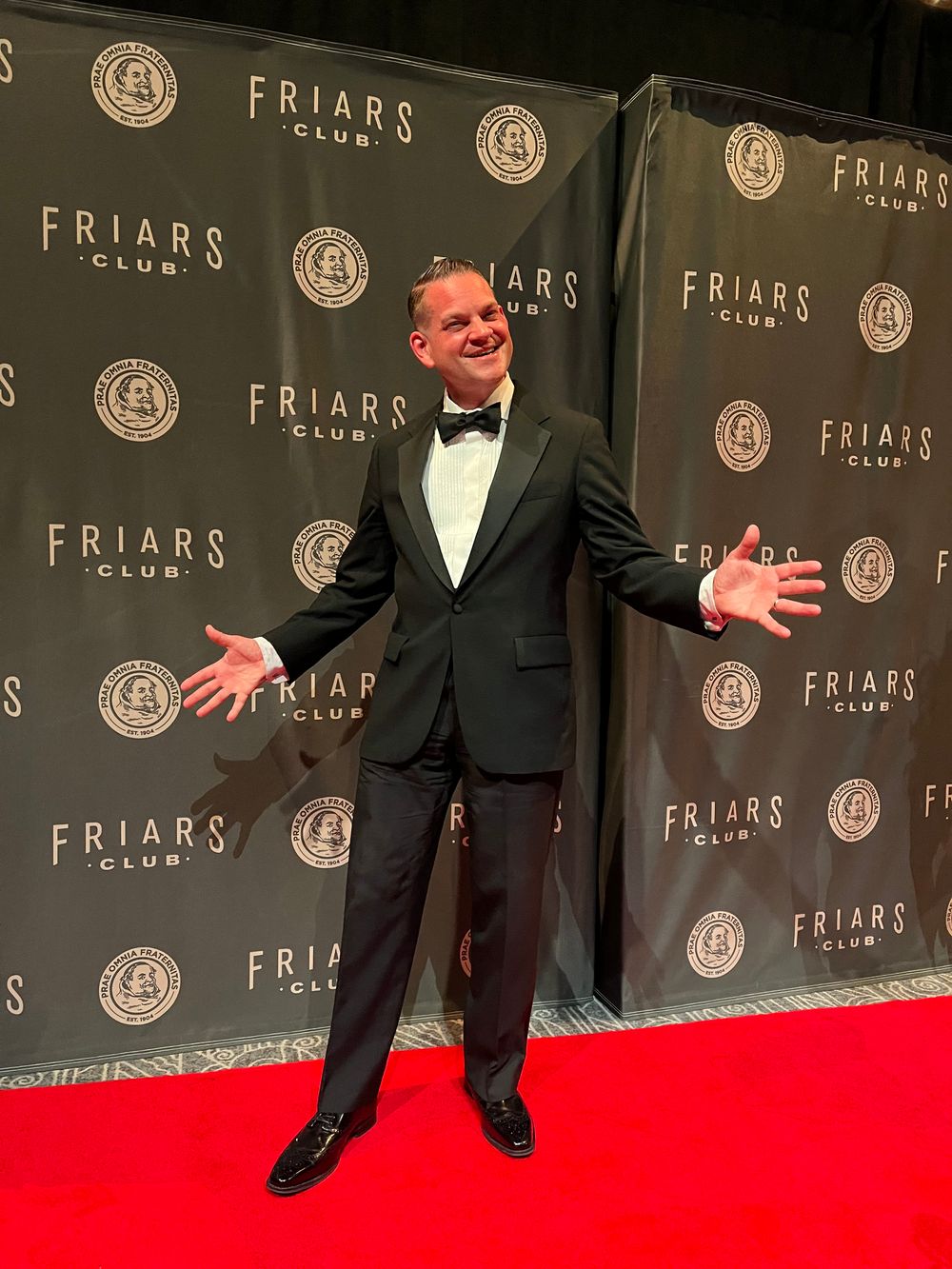 Born in Staten Island, New York, Rob Dehlinger (DEL-in-jur) performs all over the world. Currently based in the San Francisco Bay Area, he is the frontman of "Robert Dehlinger's Alpha Rhythm Kings", and host of the Big Band Radio Show on KWXY (92.3 FM and 1340 AM) in Cathedral City, California.  Rob does over 200 shows a year as a vocalist and trumpet player.
     Dehlinger has been heard on NPR and on stages throughout the United States, from Disneyland  to Lincoln Center's Midsummer Night Swing in Manhattan.  He's toured Europe and Australia, and has played most every type of music from Mariachi to Free Jazz. 
     His band, the Alpha Rhythm Kings, plays up and down the California coast and beyond, with shows in Beverly Hills, Las Vegas, and at the 60th Grammy Awards Nominee Celebration in San Francisco.
     His recordings have been used in television and radio in the US and abroad, including placements in "Drunk History", and "Holey Moley II: The Sequel", on ABC. Dehlinger composed the original score for the 2016 film "Portable Storage".  The movie screened at "The Feel Good Film Festival" in Los Angeles, "Cinema By the Bay" in San Francisco, and at Lucasfilm's Industrial Light and Magic.   
     As an actor, Rob has worked in small film roles  ("Portable Storage", Inverse Square Films) and on stage (Bob Cratchit in "A Christmas Carol", Buell Productions). He has also appeared on screen as a musician ("Enchantress of Number", AFI. "A Taste of Chanukah", PBS. "A Taste of Passover", PBS), and on SF Bay Area Arts show, "Spark".   
     Dehlinger is heard on numerous recordings as a trumpet player, including "California Boogie",  by the Alpha Rhythm Kings, "Sock it To Me" by Stompy Jones, and the Rounder Records release "A Taste of Passover".  He can be heard blowing his horn in various advertisements, such as the commercial for the video game "The Bureau: XCOM Declassified".
     Rob's original jingles are featured in numerous podcasts, including "Skywalking Through Neverland", "Rebel Force Radio", "Disney Vault", "Not Quite Famous", "The Neverland Podcast", "Fangirl Chat", "Talking Apes TV", "Step in Time", and "Fangirls Going Rogue", "Totally Tell Me Everything", and "The Neverland Clubhouse". He is well-known to listeners as "The John Williams of Podcasting".  
     Rob holds a Master of Music degree in Jazz Performance from the New England Conservatory in Boston, Massachusetts, and is an adjunct music professor at Los Medanos College.  He also serves on the Board of Directors for the Clifford Brown Jazz Foundation.
Read what's been said about Rob